Phoenix Sliding Door Lock Replacement
Good locks are the key to keeping your family and belongings safe. Even when you live in an area of the city that is considered completely safe, sleeping with the doors and windows locked offers peace of mind and also just makes good sense when it comes to protecting your home. It is therefore imperative when the patio door lock on your glass slider breaks that you call on the professionals to help get it repaired or replaced immediately.
Sliding Door Lock Specialists
Our team of Phoenix sliding door repair specialists offers a number of different sliding door lock repair and replacement services that help keep your sliders functioning correctly all the time. From lock repair to replacement, we have the expertise and experience to handle all of your door lock issues for everything from screen doors to patio doors, glass or otherwise. Our certified team of Phoenix sliding door repair experts is standing by to help you in any home lock emergency so that you do not have to wait to get it repaired.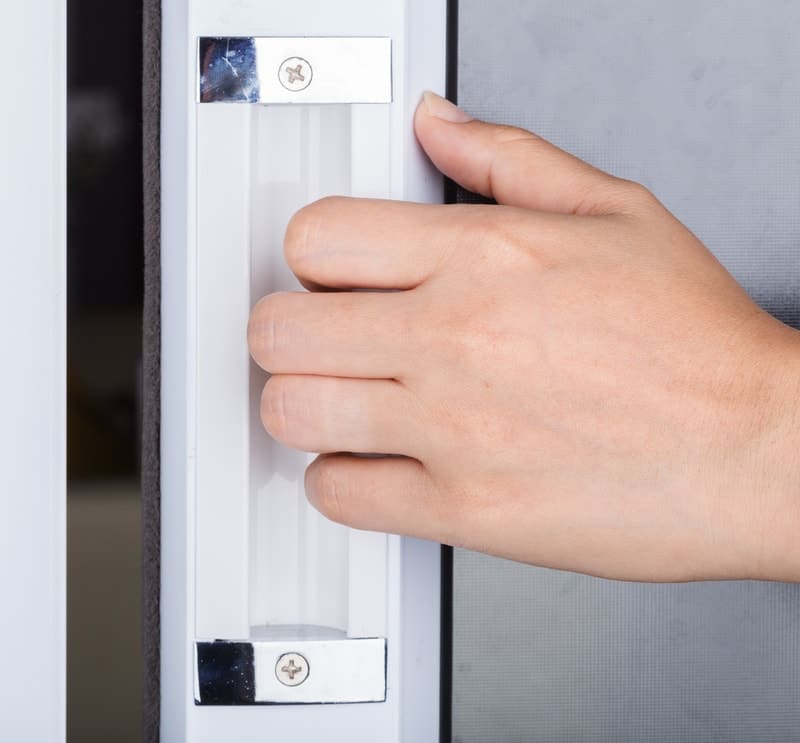 Sliding Door Lock Repair
Many people have had an experience with a contractor where they are booked weeks out to the point that finding a reputable, available service expert in the area is a daunting task. That kind of experience tends to make any homeowner hesitant to reach out for help when they need it. For every kind of home repair, you can find homeowners wandering through home resource stores on the weekends trying to buy parts to fix issues in their homes rather than rely on outside assistance for help.
When it comes to mechanical issues that affect the security and safety of your family, we always recommend that you rely on an expert like our Phoenix sliding door repair team to handle your lock repair or replacement. Not only will you eliminate your frustration of trying to do it yourself, but your home will also be more protected with a certified installation and warrantied for future breakage as well. We prioritize emergencies such as these to have a team available to meet your needs immediately if necessary. Don't wait to replace your sliding door lock. Call on us right away when something breaks or does not seem to be functioning well.
Sliding Door Lock Replacement
Since most of the options for sliding glass doors come in standard sizes, with universal styles and patterns, it is easy to choose a type that fits your needs. Depending on what color, type of material, and functions you require, we can accommodate the installation of any kind of lock replacement during a short service call. The process is simple with the use of only a few tools when expertly utilized.
Having a new lock installed on your entry increases security and peace of mind for you and your family. It increases the efficacy of the door, reinforces the safety that it provides, and helps you to sleep better at night. It protects your family as well as your belongings from theft and unwanted intruders. We take our jobs as seriously as the repercussions of a faulty lock might imply. It is with that level of commitment that we offer our services to the Phoenix, AZ community.
Customized Lock Repairs and Replacements
For lock types that do not fall into the universal styles, we offer specialized services for lock repair and replacement. A customized lock offers added security and safety for any style, size, or kind of slider. Ranging from all kinds of unique locks and latches, our Phoenix sliding door repair team can service everything from a sliding glass door lock bar to a loop lock and latch lever to mortise locks.
An in-home inspection coupled with some looks at our photo gallery will help hone the kind of replacement lock that you may require or prefer. Measurements can be taken to ensure a custom fit. Using only the highest quality parts, we can specialize a lock that will exceed your expectations for security. Whether you are in need of a glass, porch, or screen door lock for your patio or slider, we have the expertise to handle even the most uniquely customized lock repair and replacement in all dimensions and materials.
Why Choose All Valley Sliding Door Repair?
When you are looking for lock repair or replacement for your sliding glass or patio door, you can count on us to provide the most affordable prices for only the high-quality parts and services. Our work is always guaranteed to be fast, reliable, and completely warrantied. Our professional team is dedicated to offering only the best service and products to each and every customer.
There is no reason to wait to call us for fear of hassle. We understand and respond to the priorities of emergency lock repairs and can get your door back to new again in just a few minutes. Our licensed, bonded, and well-trained staff is here to help. Let us restore your faith in contractors with our 5-star response and end results.
Get Started Today
Your priority is always erring on the side of caution when it comes to your family's safety. A good lock is one of the most effective ways of ensuring your home security. It provides assurance that your home entryways will withstand extreme weather and unwanted visitors alike. Give our Phoenix sliding door repair experts a call to get things working properly. When your sliding door lock breaks, does not seem to be latching properly or becomes unreliable, reach out to us and we'll help get you rolling again easily and thoroughly.
Get a free quote today when you contact one of our friendly customer service specialists today. We can answer your questions, evaluate your needs, and schedule a service appointment within a few minutes. Our mission is to help keep our community safe and secure with only the best the industry has to offer in quality parts and service. Get a good night's sleep when your new sliding door lock is installed by our Phoenix sliding door repair experts.